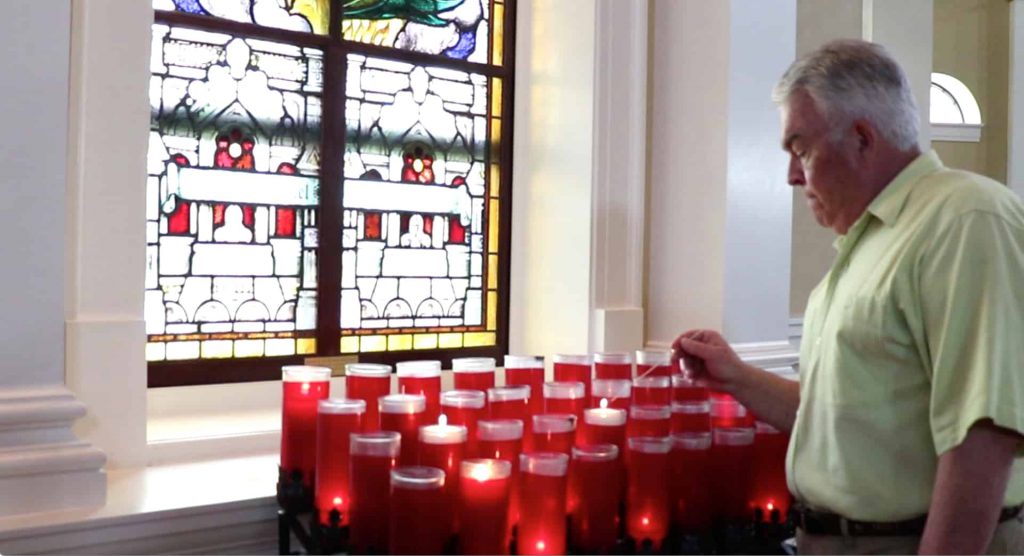 Michael Shirley grew up with humble means. His parents were the product of the Great Depression and barely had the resources to care for their family.
"They taught me early to save everything that I could," says Michael. "They taught me to be frugal."
It was his mother, Irene, who grew up in an orphanage in St. Louis, Missouri, who provided him with a lesson of even greater importance – one of giving, sharing and helping others.
Although it was instilled in him very early, generosity would come later in life for Michael. "It was a struggle for me. I was used to saving and holding on. I prayed and I prayed, but it took me years to grow a more generous heart," he says.
Along his journey, Michael became involved with Catholic Charities of Northeast Kansas, an organization dear to his Mom's heart. He remembers staff taking him on a tour where he had the opportunity to witness firsthand the mission of Catholic Charities and those served.
It was a defining moment for Michael.
As he personally continued to experience success in his life, the parable of the rich young man (Matthew 19: 16-22) kept coming to mind: "…go, sell what you have and give to the poor, and you will have treasure in heaven. Then come, follow me."
After consulting with his spiritual director, Father Al Rockers, Michael decided to take action and make a significant real estate gift. "Catholic Charities and its mission became so compelling to me," he says. "I wanted to give now, so that I could see the impact."
It was also an opportunity to lead by example. "I want my children to see that generosity makes you come alive," he says. "And I want them to feel the joy and satisfaction of giving much earlier in their lives than I did."
Michael hopes that his gift will become a real estate legacy that will inspire others. "This is the first major gift in a real estate initiative for Catholic Charities," he explains. "I hope that my enthusiasm will lead others to consider making a planned gift while they are living."
Catholic Charities is incredibly grateful for Michael's gracious gift. "He has a generous heart and giving spirit. Michael not only offered this opportunity to further advance the mission of Catholic Charities, but is willing to call others to do the same," says Lauren Solidum, President & CEO. "Catholic Charities recognizes Michael and many others who continuously stand up to provide time, talent and treasure. We sincerely thank Michael for this profound gift and ask others to prayerfully consider joining the call to support Catholic Charities. "
Michael adds, "It doesn't have to be a large gift to make a big impact. Ultimately, if my gift helps just one person like my Mom, it will be well worth it."
To learn more about the different ways to make a charitable planned gift to Catholic Charities, contact: Elizabeth Silk, 913.433.2007 or [email protected]