Foster Grandparent Program
Empowering seniors to serve as role models and mentors to local students
Older Adults Help Children Succeed in the Classroom
As the old adage goes, it is better to give than to receive. But the Foster Grandparent Program volunteers get the joy of experiencing both.
For more than 40 years, the Foster Grandparent Program has served Wyandotte County. It is an AmeriCorps Seniors federally funded program sponsored by Catholic Charities of Northeast Kansas, which engages older adults in volunteer service with children who have special or exceptional needs.
Senior volunteers serve on-site at child care centers and schools in the Kansas City, Kansas Public School District, mentoring youth from infancy through high school. They assist with academics such as reading or math—but most of all, they make a significant impact in the lives of children by providing a little extra nurturing, guidance and support.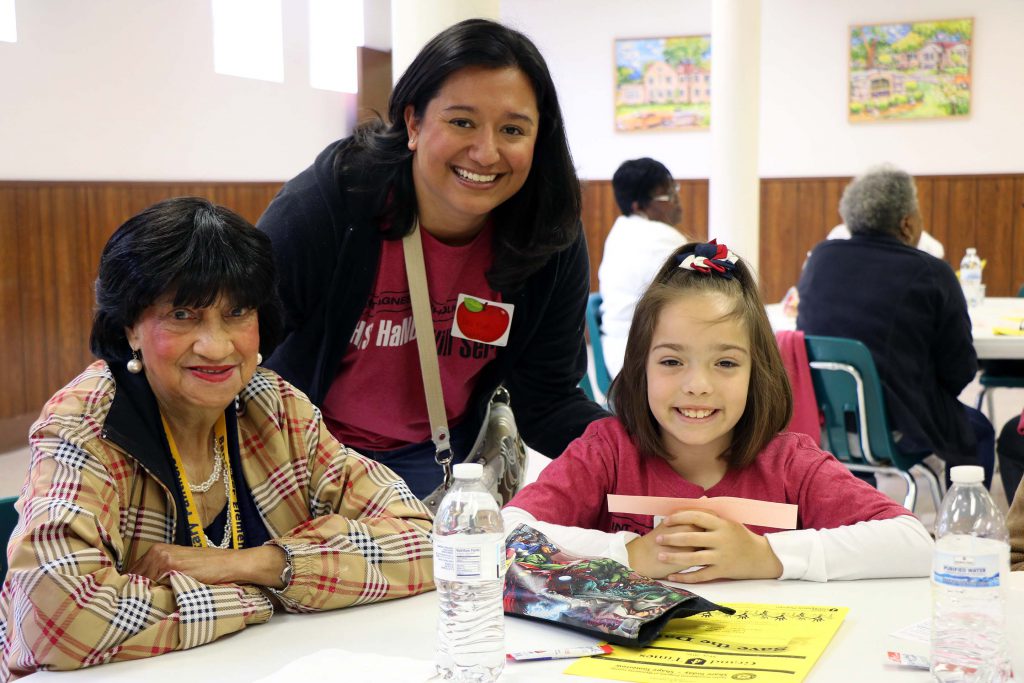 The most rewarding part about being a Foster Grandparent is that I get to take the place of a mentor and grandmother the kids don't always have."
—Marceline Henderson, Foster Grandparent Program volunteer since 1998
Click "play" to watch video.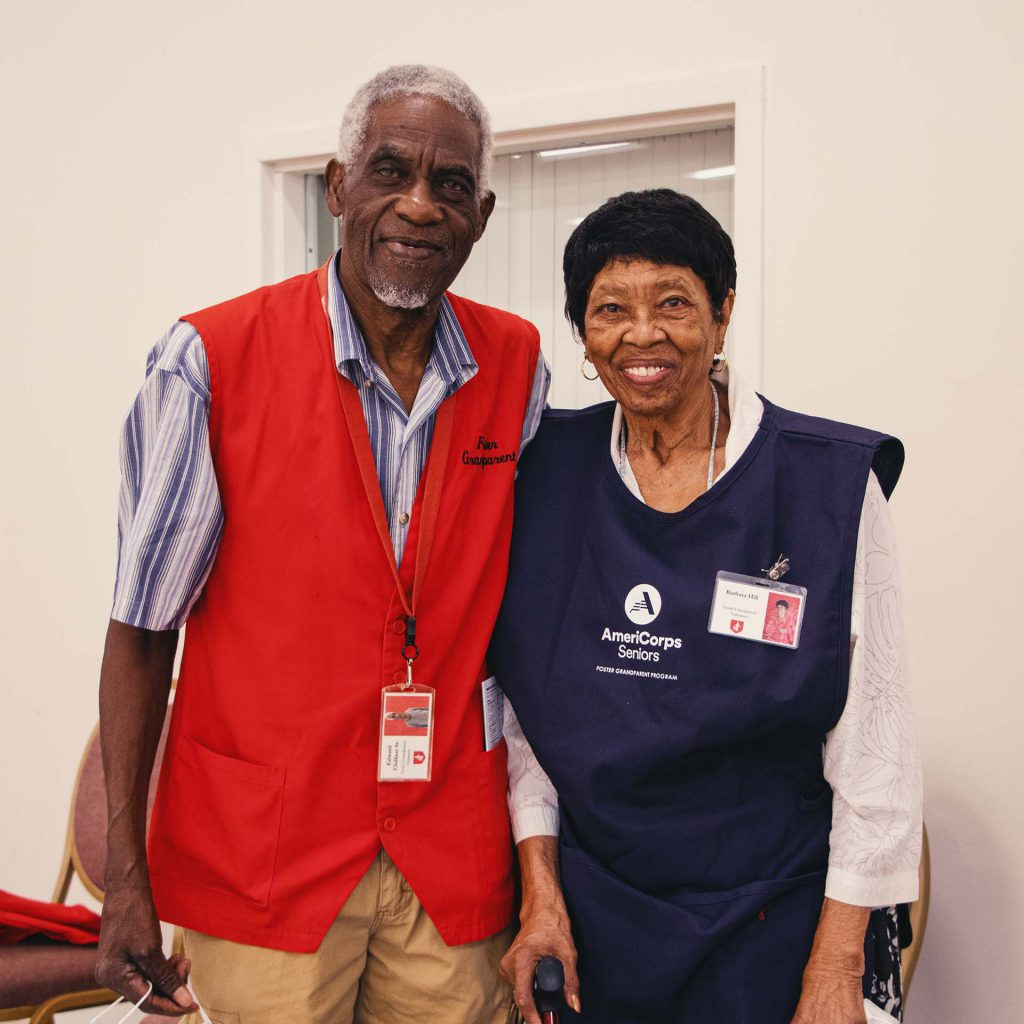 Who are Foster Grandparents?
Foster Grandparents come from all walks of life. They have diverse work experiences and offer a wealth of knowledge. They are role models, mentors and friends to children of all ages. For many, they are the classroom 'grandparents' who are always willing to share a smile and provide one-on-one attention.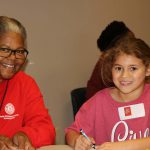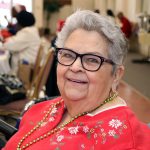 How to Become a Foster Grandparent
Please reach out using our Contact Form below, or call the Foster Grandparent Program at Catholic Charities of Northeast Kansas at: 913-906-8920.
Must be 55 years or older and live in Wyandotte County
Serve between 15-40 hours a week, working to help children achieve success academically, socially or developmentally
Must have acceptable: program interview, sex-offender registry check, state and federal (FBI) fingerprinting and good performance reviews
Must attend local program in-service meetings, training and pre-service orientation
The Benefits of Being a Foster Grandparent
Foster Grandparents not only give but receive as many benefits from the experience as the children. They feel a sense of purpose as they witness first-hand the difference they are making in the lives of the younger generations.
Foster Grandparents also develop connections with others in the community and forge new friendships with fellow volunteers. Educational and enrichment opportunities are offered through in-services, and participants are invited to many fun social gatherings.
Based on income eligibility requirements, Foster Grandparents receive a tax-free allowance for their volunteer time.
If you are interested in becoming a Foster Grandparent, please let us know in the comment box below.
Hope Stories and Blog Posts about Foster Grandparent Program
Foster Grandparents
Almost seven years ago, Catholic Charities of Northeast Kansas' Outreach Team embarked on a journey to connect local Catholic schools to the work and mission
Read More »
Foster Grandparents
Hope Hero Shout-Out! Connie Hadley has been an advocate for education long before she had any of her own children in the school system. After
Read More »
Foster Grandparents
On April 3, the Foster Grandparent Program (FGP) federal funders, Corporation for National and Community Service (CNCS), sponsored a special event recognizing the impact of
Read More »
Sponsored by Catholic Charities of Northeast Kansas, the Foster Grandparent Program is associated with AmeriCorp Seniors and is one of about 350 programs across the country funded through the Corporation for National and Community Service.