Refugee and Immigration Services
Providing help, hope and hospitality to displaced families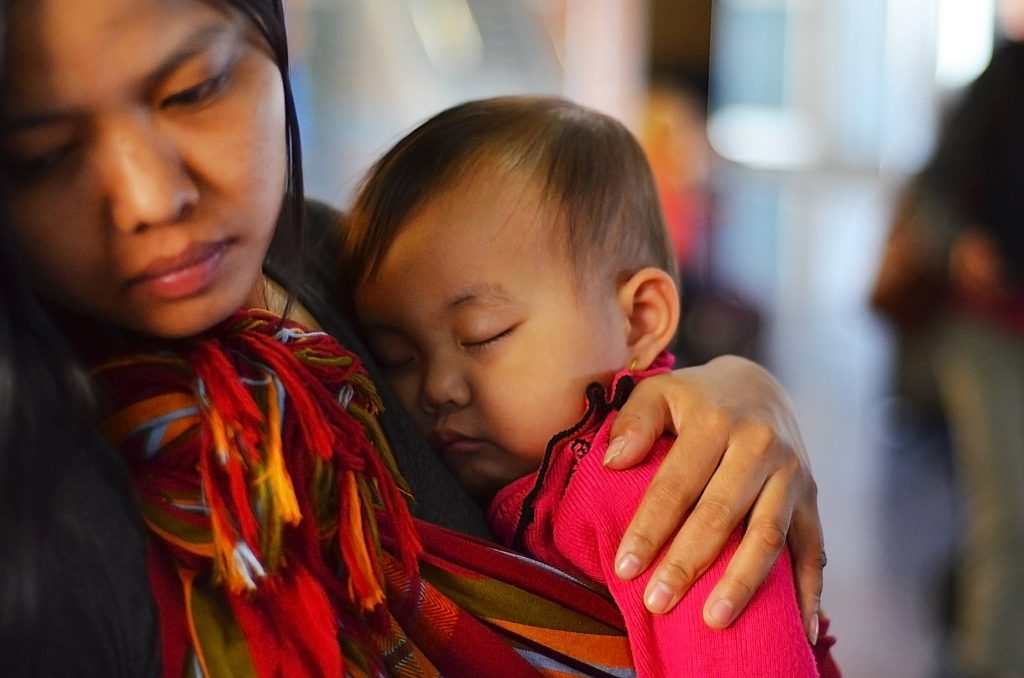 Providing Help, Hope and Hospitality to Displaced Families
As the largest resettlement agency in Kansas, every year Catholic Charities of Northeast Kansas assists with the relocation of hundreds of refugees who are forced to leave their homeland due to persecution.
In addition to providing refugees with support, community and education, we work with low-income foreign-born individuals by providing professional immigration legal services.
Every day, our Refugee and Immigration team helps to give everyone in northeast Kansas hope for the future.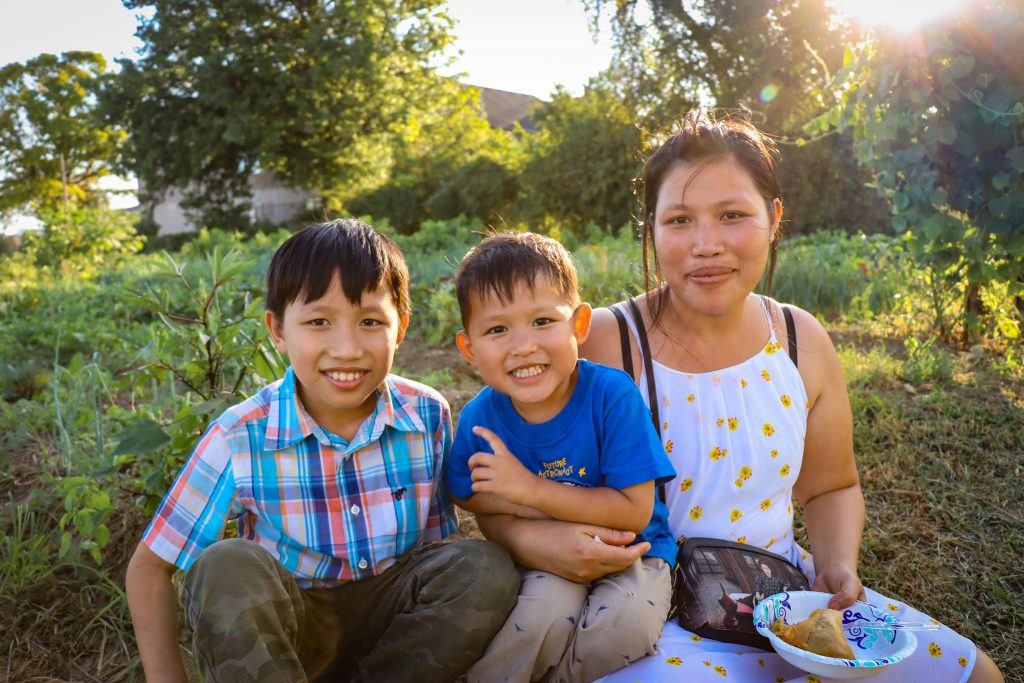 Imagine being forced to leave your home, your country, your friends, and your family—often with little notice and very few belongings—due to persecution, war or other violence.
Refugees have a well-founded fear of persecution for reasons of race, religion, nationality, political opinion or membership in a particular social group. Wars and ethnic, tribal and religious violence are the leading reasons why refugees flee their countries and are unable to return home.
Many refugees who are resettled in Kansas have spent years displaced from their homes, unable to work towards a stable future. We are here to provide social and emotional support which respects their human dignity and inspires hope. Many of our refugee families are from Afghanistan, Cuba, Democratic Republic of Congo, Haiti, People's Republic of Myanmar, Syria, Venezuela and Ukraine. They now happily call Kansas home.
Our many Refugee services include case management, English language classes, citizenship preparation and employment support. These services help our new neighbors integrate into the community and start new lives for their families.
Catholic Charities of Northeast Kansas works with our community partners to support Afghan and Ukrainian refugees in our area. Please visit our Disaster Relief page to learn more about ways to support these especially vulnerable families.
In 2023, 852 refugees, including 243 who fled Afghanistan during the humanitarian crisis and 129 Ukrainians fleeing war, were welcomed and resettled.
We offer a wide range of wraparoud services designed to welcome refugees to our community.
Our services may include programs and events not listed here.
Refugee Employment Services
Creating a more diverse and inclusive workforce
Our Workforce Development programs for refugees are designed to help connect refugees with jobs and train them to be strong employees.
Support Services and Case Management for Refugees
Helping refugees transition to life in Kansas
Our Refugee Case Management programs deliver the tools needed for refugees to regain stability, integrate into American culture and reach self-sufficiency.
Providing educational opportunities for refugees
Our Refugee Learning Center programs offer essential education and life skills to refugees of all ages.
Refugee Financial Education
Helping refugees build financial literacy and begin saving for the future
Financial courses and services for refugees living in Kansas.
Additional Programs and Services
U.S. Citizenship Preparation Program
Preparing refugee students; protecting freedoms
Classroom instruction for eligible persons who want to become U.S. citizens.
Providing education and entrepreneurial opportunities for English Language Learners
New Roots is a training program that empowers individuals to develop sustainable farming businesses.
Supporting refugees' physical and financial wellbeing
A group or family can engage with mentorship, friendship and guidance for refugee families.
La Luz Immigration Clinic
Welcoming the Stranger | Legal Services
Fair and honest legal services for low-income, foreign-born individuals and their families.
Inspiring Stories of Hope
Watch our featured videos about our Refugee & Immigration services to learn more about the resilient individuals and families we serve, and the staff and volunteers who help make it possible.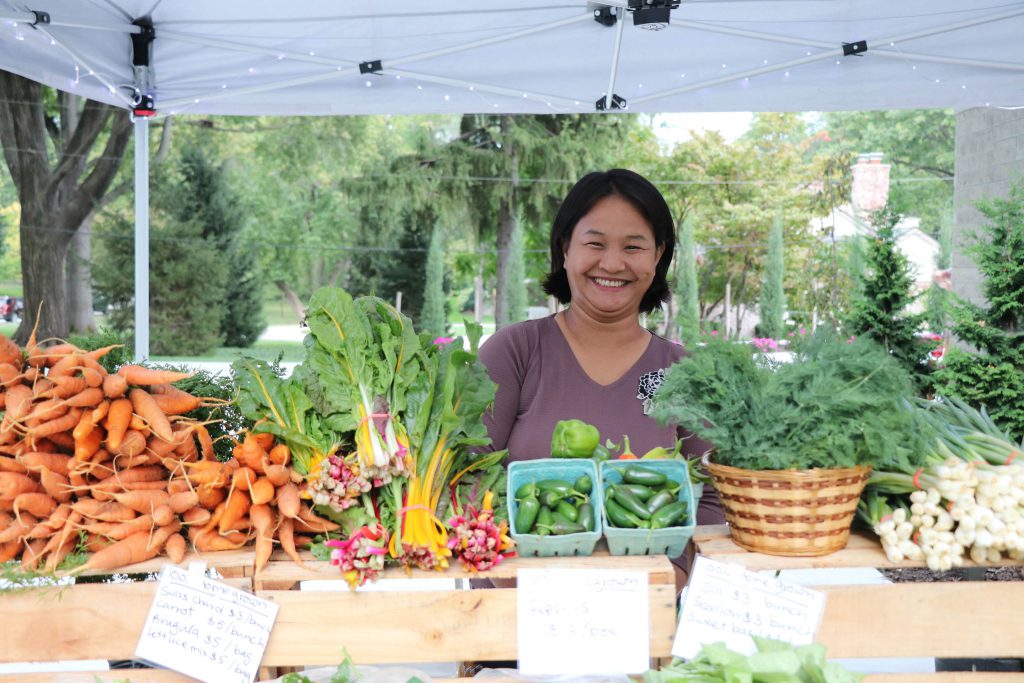 Shop Local with New Roots
New Roots Trains farmers of all nationalities
New Roots is a training program that empowers refugees, immigrants and English language learning farmers to develop sustainable businesses.
Shop local produce grown using organic practices! Our farmers sell at markets, through a Farm Share and on our online store.
Catholic Charities of Northeast Kansas' Refugee & Immigration Services rely on dedicated volunteers to provide support to our neighbors from across the world. Our wide range of volunteer opportunities includes tutoring Citizenship classes, furnishing apartments for newly arrived families, providing English literacy practice, and much more.
Thank you for helping to make northeast Kansas a welcoming, supportive home for refugee families!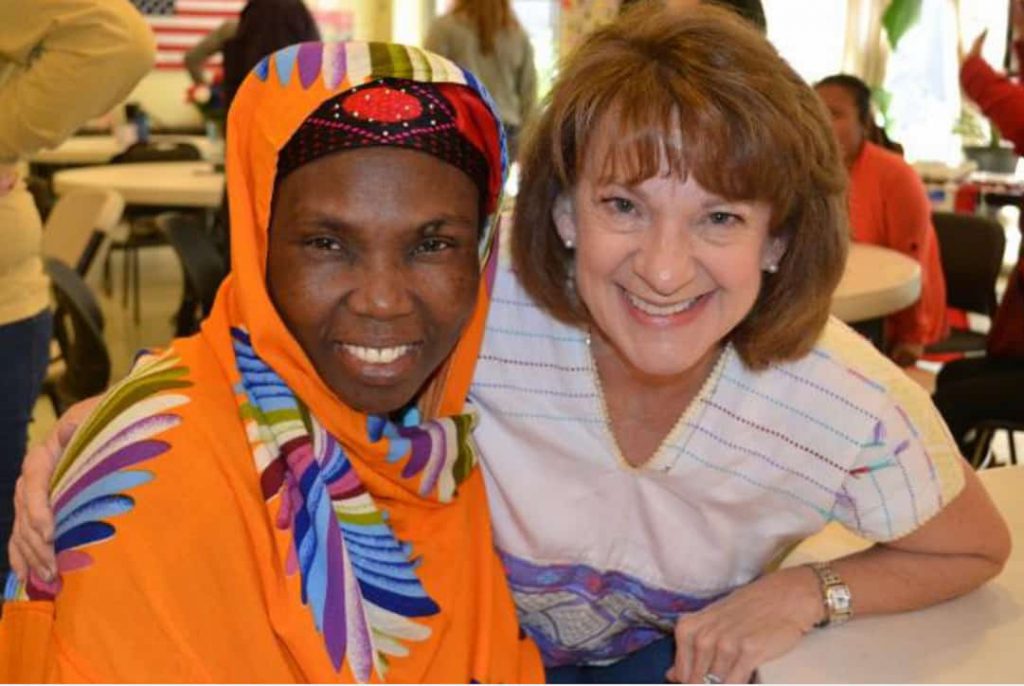 Donate directly to our Refugee & Immigration services. We welcome both financial donations and donations of most-needed items.
Follow the Refugee team on social media to keep up to date with refugee-specific events and activities.
Our Refugee & Immigration team may be hiring! Check out the Catholic Charities of Northeast Kansas Careers page.
Hope Stories and Blog Posts about Refugee & Immigration
Community Engagement & Outreach
Organize a Food Drive Our food pantries are facing an urgent need for food. Catholic Charities of Northeast Kansas relies heavily on donations to keep
Read More »
Hope Notes - Enewsletter
In 2005, Catholic Charities of Northeast Kansas and Cultivate KC began a collaboration to support and train a group of Somali Bantu women about how
Read More »
Get Involved
This July our Refugee School Impact (RSI) Program hosted their annual summer enrichment program for newly arrived refugee children. Twenty-eight kids between the ages of
Read More »
To learn more about the programs and services offered by our Refugee and Immigration Services, call: 913.621.1504.