Our First Hope Story!
A gentleman entered our Shalom House Transitional Living Program in early April – one of our first clients since the facility had opened. The man had been homeless for quite some time, and while he was unemployed due to certain limitations, he was seeking part-time work to help move him toward greater stability and independence.
Through Shalom House's Employment Placement programming, Catholic Charities of Northeast Kansas provided the man with interview preparation, coaching, clothing and confidence! In addition, the program referred him to a local pizza restaurant where he will soon begin work as a prep cook.
We are excited to share that this is our first Shalom House success story, with hopefully many more to come!
Volunteer to be Part of Our Shalom House Dinner Ministry
Our Shalom House dinner ministry is in urgent need of volunteers!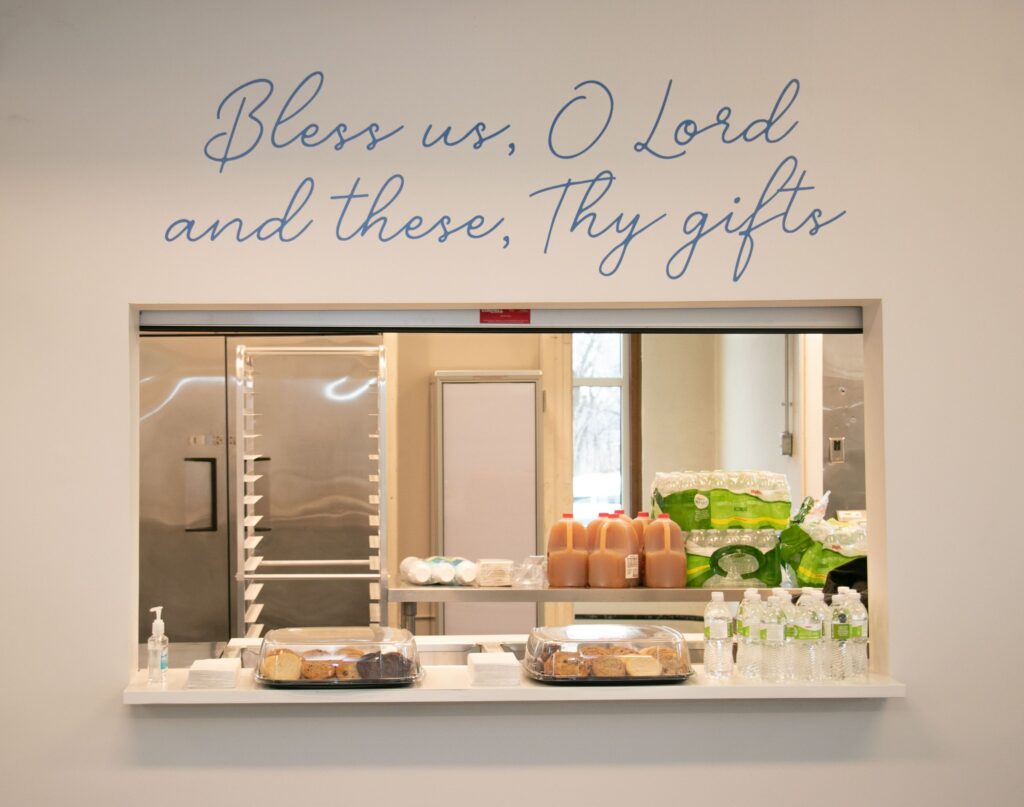 Each evening, volunteer groups prepare, serve and share dinner and fellowship with the residents at Shalom House. We appreciate the care and effort our volunteers make to ensure our brothers are nourished!
If you are interested in preparing a meal for our new residents, click here for guidelines and to sign-up.
*Please note that groups must be 18+ and willing to prepare and drop off or sit with and serve four people. Children cannot come to the property, even if accompanied by an adult. Slots are available Monday-Friday, and food must be dropped off between 5-5:30pm.