Refugee Health & Benefits
Navigating health and benefits for a brighter future
SUPPORTING REFUGEES' PHYSICAL AND FINANCIAL WELL-BEING
Navigating Health & Benefits for a Brighter Future
Part of working hand-in-hand with a refugee requires helping them navigate the complex nature of health and financial benefits provided by the U.S. government. Catholic Charities of Northeast Kansas helps educate and enroll refugees in the cash and medical assistance services that are available to them.
Cash & Medical Assistance
Both financial and medical assistance are provided to qualifying refugees for up to one year. A single refugee, without a dependent and who does not qualify for Medicaid or Temporary Assistance for Needy Families (TANF), is eligible to receive government assistance.
The financial assistance provides refugees a $537 monthly stipend. The refugee must be seeking employment or have previously applied for social security income to qualify for this compensation. The medical assistance provides free health insurance to a refugee for up to one year.
Did you know?
Catholic Charities is the largest resettlement site throughout Kansas. Many of the refugees that we serve flee from Burma, located in Southeast Asia. Ethnic groups represented include Chin, Karen and the Karenni. Other refugees travel from Bhutan, Iraq, Somalia, Congo, Eritrea, Iran, Afghanistan and Ukraine.
Refugees with greater medical needs, such as the elderly, will work closely with a health navigator to develop a care plan. Health education classes will also be provided. The educational courses cover topics such as women's health, access to specialists and insurance and benefits explanations.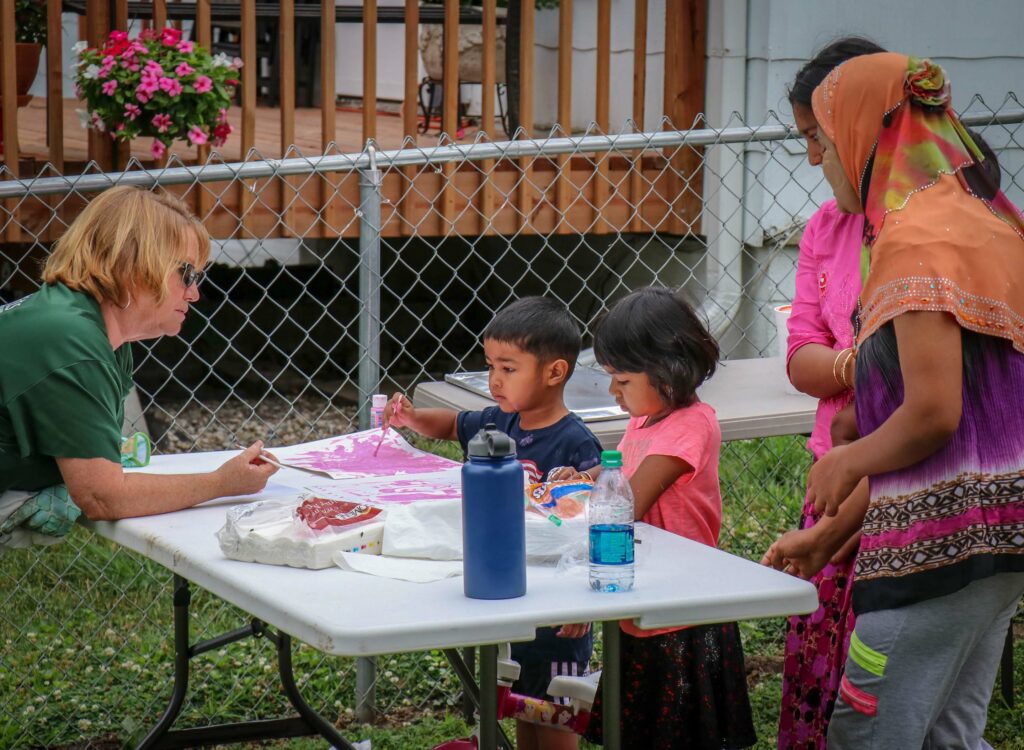 Catholic Charities provides individual, family and group therapy for refugees undergoing hardships. Adult refugee clients meet with a therapist as often as once per week. Most schools will provide therapy opportunities for children. 
All refugee therapy appointments are led by our LMSW social worker, who is trained in eye movement desensitization and reprocessing (EMDR) for post-traumatic stress disorder (PTSD) and other mental health diagnoses. Other therapy interventions that are incorporated are solution-focused, narrative and dialectical behavioral therapy (DBT). 
Communal support groups also provide a therapeutic experience for refugees. Support groups are designed to get refugees engaged with other members of their community. They are activity-based, and have focused on themes such as women's sewing and men's leather-making. 
Additionally, some groups have focused around the needs of clients regarding extended cultural orientations. These have included groups where topics discussed go beyond those offered in our initial cultural orientation classes.