Catholic Charities of Northeast Kansas
Living the Works of Mercy
As a ministry of the Archdiocese of Kansas City in Kansas, we work closely with churches in our community to respond to the Gospel.
Like the Good Samaritan (Luke 10:29-37), we vividly see the call to be the hands and feet of Jesus Christ. Our Community Engagement Team is dedicated to bringing poverty awareness, education and hands-on learning experiences rooted in the Gospel and the works of Mercy to those in our 21 county service area.
At Catholic Charities of Northeast Kansas, we embrace the broadest vision of neighbors helping neighbors; our combined efforts allow us to work toward the common good and well-being of all, especially the poor and vulnerable in our communities. We believe in living out our mission with help, hope and hospitality.
Through our partnership with churches, we are dedicated to caring for our neighbors in need, advocating for justice and providing opportunities to grow in love of God and neighbor.
If your church, ministry or small group (e.g. youth group, bible study, etc.) is interested in joining us in our mission we would love to partner with you!
Ways We Engage with Churches
Food drives for our eight food pantries

Collecting donations for one of our 30+ programs

Speaking engagement about our mission and work (This can be paired with a hands-on learning service component)

Set up your Corporate Serve Day to volunteer at our service sites (TurnStyles Thrift and Hope Distribution Center)

Bus Tours

Lunch & Learns
Blog Posts about Community Engagement, Advocacy and Education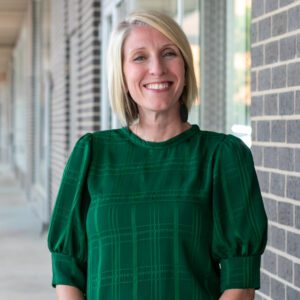 Community Engagement & Outreach
More than 34 million people, including 10 million children, experience food insecurity in the United States. The USDA defines food insecurity as a lack of
Read More »
Community Engagement & Outreach
Organize a Food Drive Our food pantries are facing an urgent need for food. Catholic Charities of Northeast Kansas relies heavily on donations to keep
Read More »
Community Engagement & Outreach
Celebrate This Year's World Refugee Day Our annual World Refugee Day celebration is fast approaching, and we are in need of donations! This year we will give
Read More »
Use the contact form below for messages if your church would like to partner
with us. All other inquiries should be submitted through the
Contact Us page. Thank you!
Catholic Charities of Northeast Kansas is answering the call to animate the Gospel by putting love into action. We are grateful for your generous support of time, talent and treasure.