UNDERWRITE A TABLE OF YOUNG ADULT SNOW BALL ATTENDEES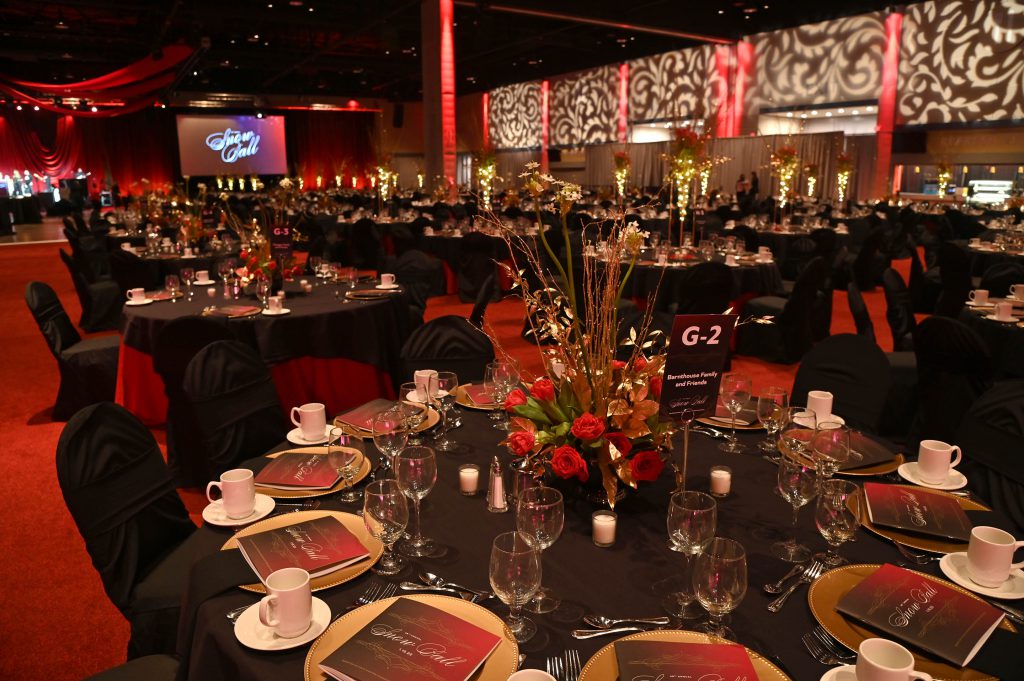 ENGAGE THE NEXT GENERATION
Emerging leaders on our Snowflake committee are the next generation of charitable givers in our community. We are requesting your support to help them pursue their vocation!
Partnering with local businesses, such as yours, will help partially subsidize the cost of entry to this year's Snow Ball event, which helps raise critical funds to support more than 30 programs that provide help, hope and hospitality to the most vulnerable in our communities. This year, our Snowflake committee has set a goal of raising enough funds to cover part of the cost of 10 tables for 100 future philanthropic leaders at the 2024 Snow Ball. This will allow these individuals to attend at a discounted rate.
Snowflake is our young adult initiative for the annual Snow Ball. We recognize the importance of future leaders in our community, and want to lay the foundation for the next generation of supporters that reflect the mission of Catholic Charities of Northeast Kansas.
UNDERWRITING OPPORTUNITIES
Your Sponsorship Will:
Enable 10 young professionals to attend Snow ball at a discounted rate; multiple sponsorships are available.

Include logo recognition in Snowflake marketing materials, the young professionals happy hour event and Catholic Charities of Northeast Kansas social media accounts.

Be listed in the 2024 Snow Ball event program.
To support the continued efforts of our committee and partially underwrite the cost of a table for young adults 35 or younger to attend Snow Ball, we are requesting a $1,500 gift. Your donation is 100% tax deductible.
UNDERWRITE A SNOWFLAKE TABLE​
Thank you for your generous support of Catholic Charities Foundation of Northeast Kansas and the next generation of Snow Ball supporters.
*If you would like to buy a table for your business instead of or in addition to underwriting a Snowflake table, please contact Kurtis Grothoff at [email protected].